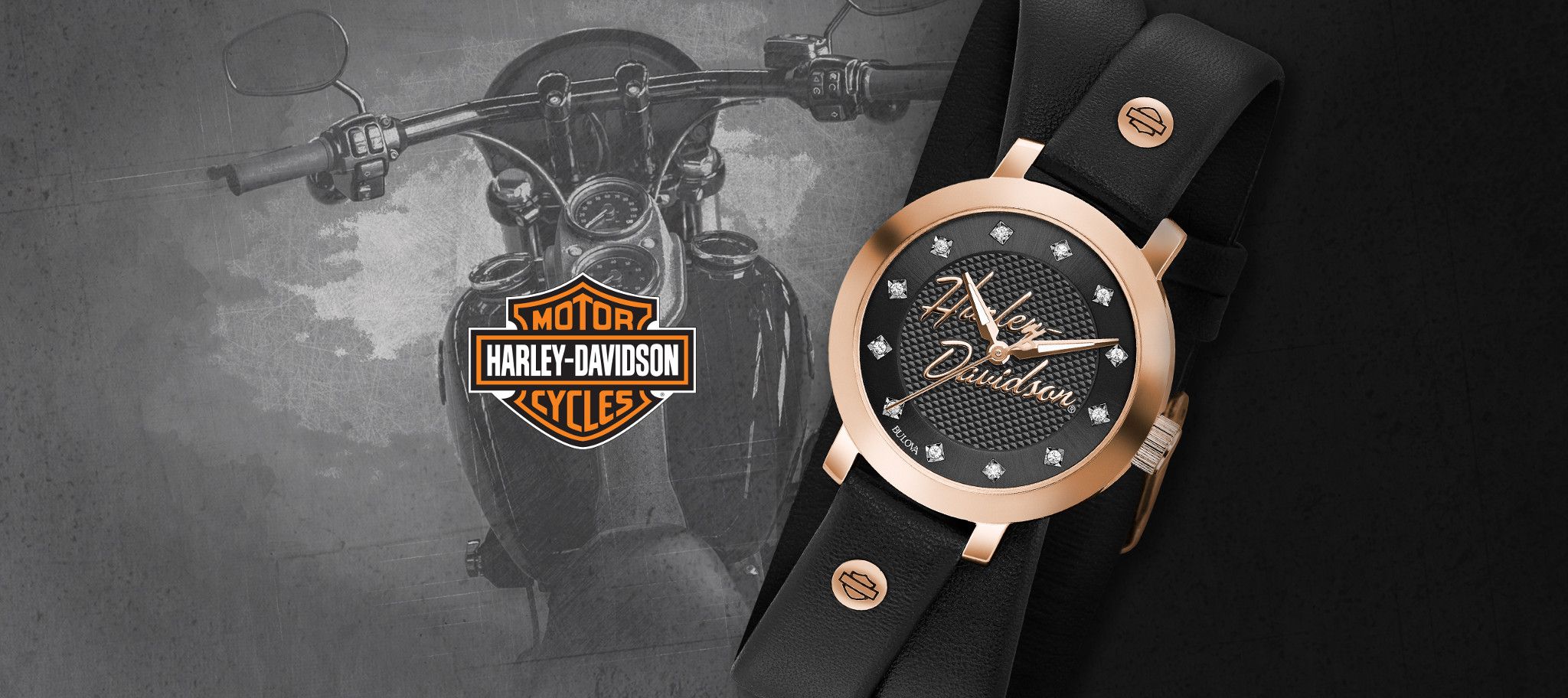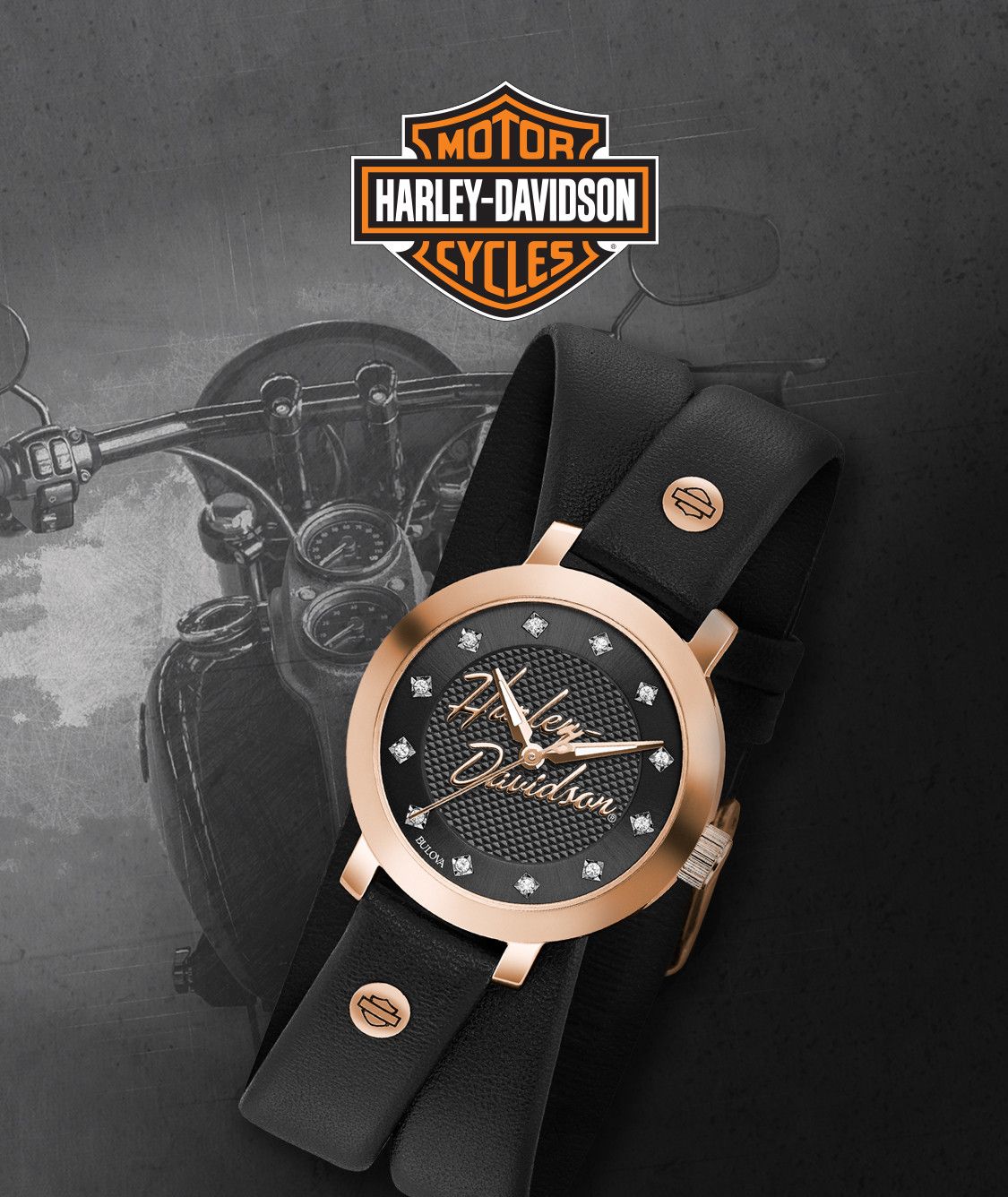 The Women's Harley Davidson Watches include a unique blend of designs made in collaboration with the iconic motorcycle company.
Emulating the company's distinctive personality, this watch collection uses jet black elements alongside
silver, gold, and rose gold tones with Harley Davidson branding. Hand-set Swarovski crystals take on
an innovative look in these timepieces, adding texture and skull designs to the dials of a handful of pieces.