CURV
The World's First
Experience the breakthrough excitement of the world's first curved chronograph movement. Powered by Bulova's proprietary high-performance quartz movement with 262 kHz vibrational frequency for extraordinary precision.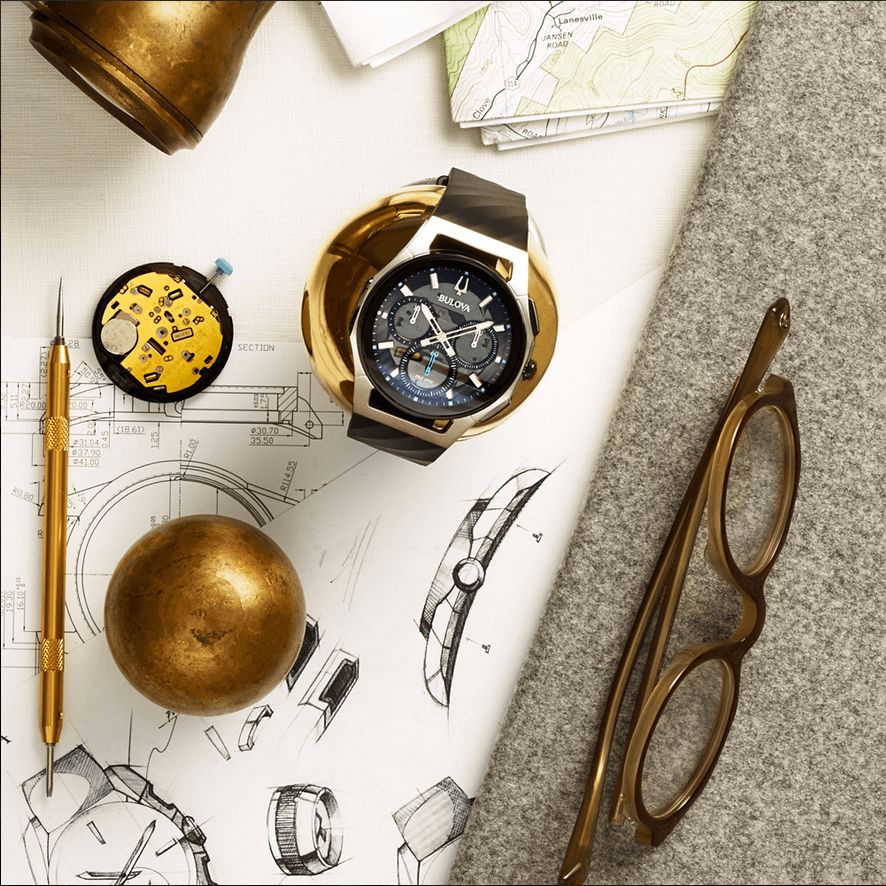 HISTORY OF INNOVATION
Bulova bends the rules with the groundbreaking debut of the world's first curved chronograph movement. Called the Bulova CURV, the collection is a marvel of technical engineering with a sleek ergonomic design and a slim case engineered to the contours of the wrist—never before possible in a chronograph movement. Years in the making, the CURV collection is a new FIRST in a long history of Bulova innovation.

ADVANCED TECHNOLOGY
Built from the inside out, CURV is engineered to perfection with a
high-performance quartz movement that vibrates at 262 kHz frequency
for precise accuracy. On the outside, Bulova's applied design technology
makes an aerodynamic statement with a refined, contoured simplicity
that exactly follows the wrist.

EXPERT CRAFTSMANSHIP
The masterfully engineered timepiece features a sleek slim case
for unmatched comfort. The CURV collection offers a striking series of
dress and sport styles with curved sapphire glass and exhibition casebacks.