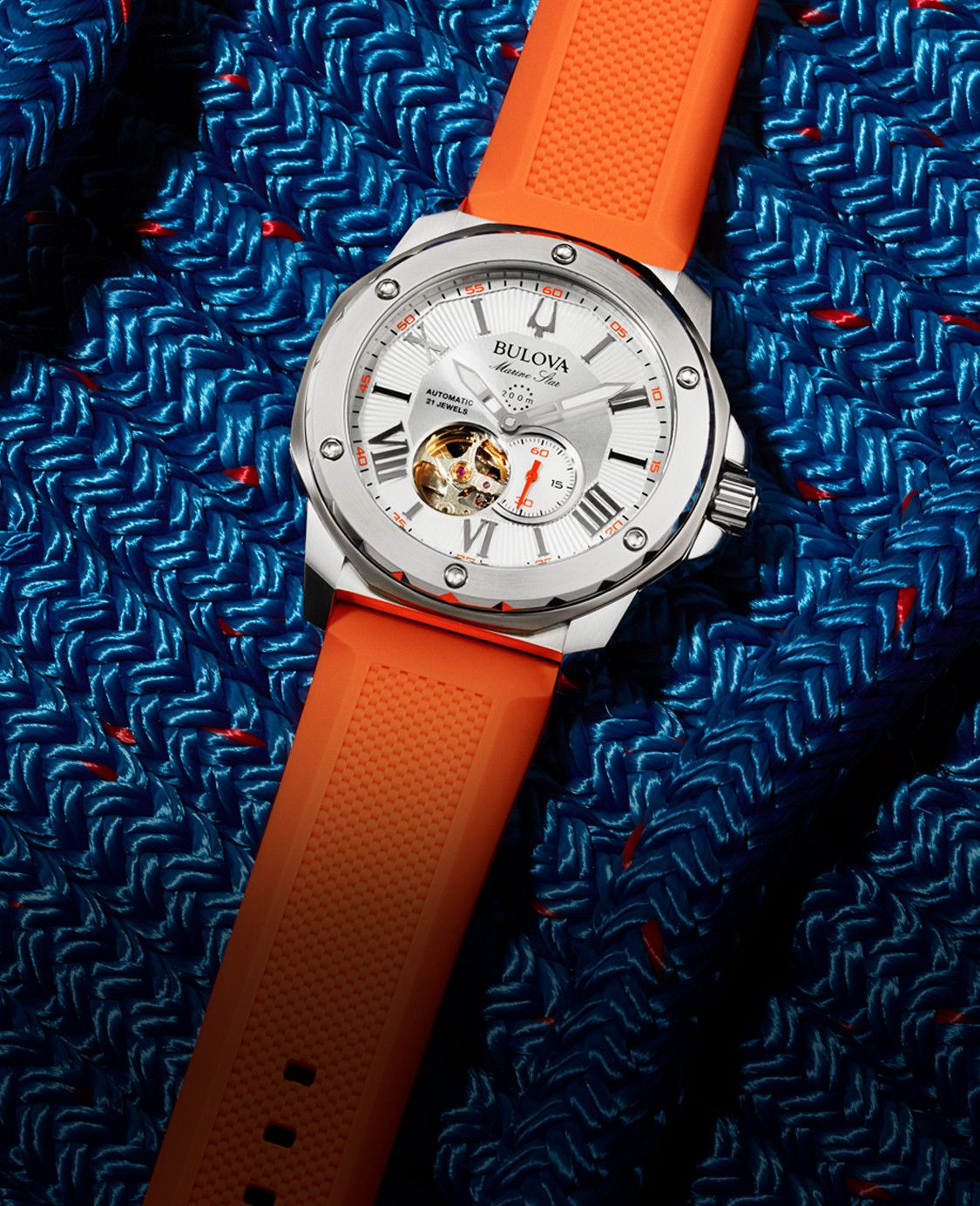 Bulova's Strap Watch Collection is packed with many luxury watches in classic styles. Explore watches like the Precisionist
which is a functional watch featuring a nylon strap, a carbon fiber chronograph dial, and 300-meter water resistance capabilities.
Also check out Bulova's Classic watch, a simple but sophisticated timepiece with a leather strap.
Dont forget to take a look at the Aerojet, an elegant watch with a vintage-looking
watch face, self-winding movement, and a classic leather strap.