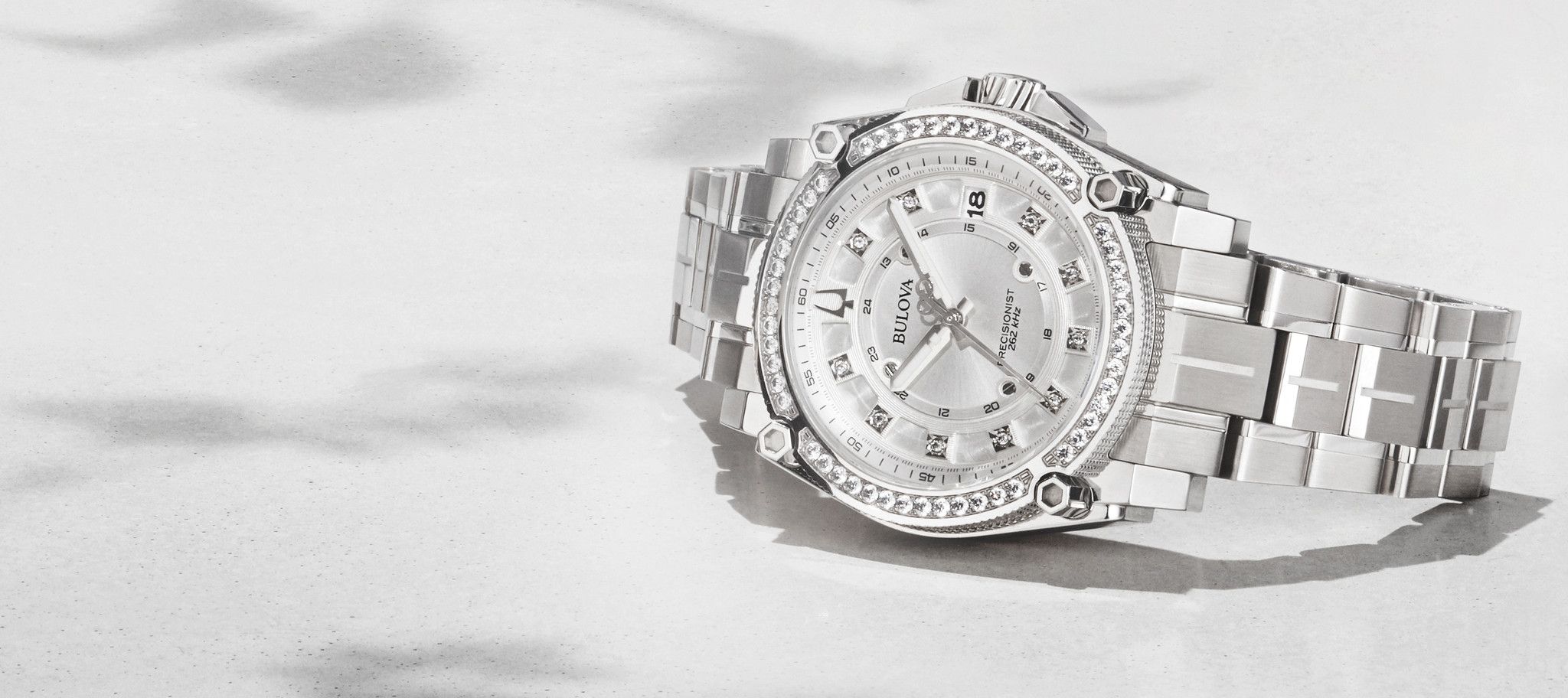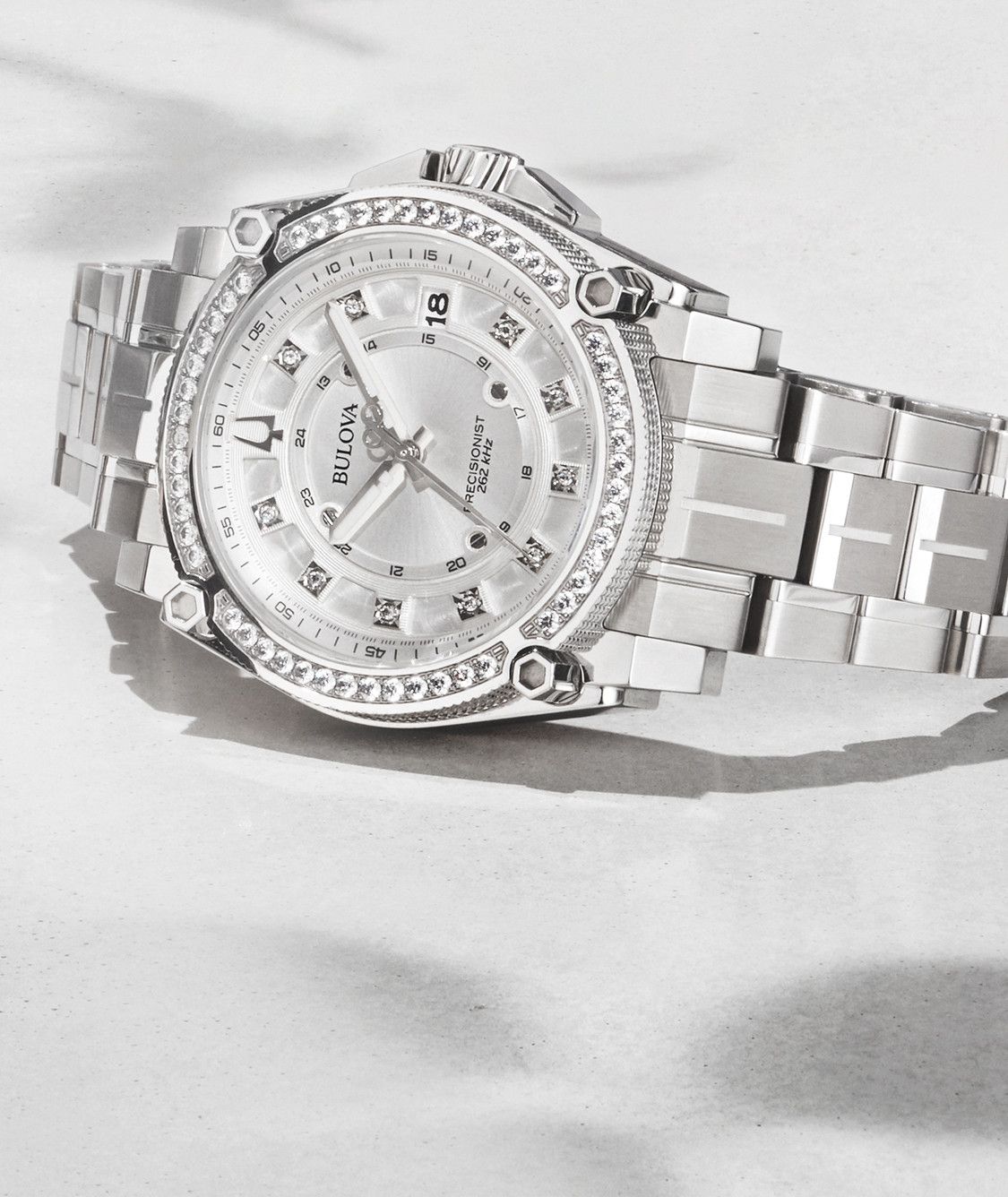 Precisionist Collection
Bold, architectural design meets the graceful
motion of a fluid sweep second hand and
proprietary 262 kHz high-frequency movement.
Compare up to 4 products:
Bulova's Precisionist Watches for Women are perfect for those professionals with a keen eye for detail.
These watches showcase beatiful stainless steel cases loaded with stunning diamonds.
Depending on your preference, these watches have leather and stainless steel bands.
Either way, you are guaranteed to impress with any watch from this dazzling collection for women!